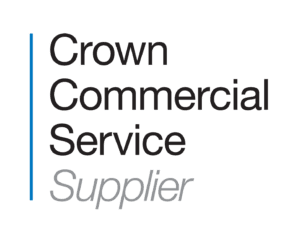 There's the easy way – you can just email letstalk@dtw.co.uk and one of our team will give you a call back to talk through how we can help. 
Sometimes though the 'p-word' (procurement!) makes it more complicated. 
If you'd like to work with us but have to navigate procurement procedures, we have been listed as an approved supplier on the Crown Commercial Service's (CCS) Marketing and Communications agreement – a leading national framework agreement which gives a simple option for you to compliantly and efficiently buy our services. This is open to all UK government or public sector organisations.
We have been appointed to Lot 1 Communications Marketplace – ref. RM6124
Supplier: DTW ADVERTISING AND MARKETING LIMITED
The agreement covers:
creative development
direct marketing
sponsorship
events
production
Public Relations (PR)
social marketing and emerging channels
campaign coordination
marketing and advertising technology advice
data science
in-house agency services
recruitment advertising
partnerships
content aggregation marketing
marketing and communications strategy
marketing strategic advice and consultancy
data provision, management and augmentation
internal communications and engagement
innovation and experience
Term: September 2021 – May 2025 
About the CCS:
Crown Commercial Service supports the public and third sector buyers to achieve maximum commercial value when procuring common goods and services.
In 2019/20, CCS helped the public sector to achieve commercial benefits worth over £1bn – supporting world-class public services that offer best value for taxpayers.
The Marketplace enables direct relationships with agencies of all sizes from across the UK and overseas, who provide specialist expertise and niche services. You can choose DTW to work on a standalone basis or to support an integrated campaign.
Buyers: 
To learn more about about how to commission a qualified supplier like DTW through the Crown Commercial Service's marketing framework please read the How to buy section on the CCS webpage: https://www.crowncommercial.gov.uk/agreements/RM6124
If you'd like a chat about working with us then please just give one of our team a call on 01287 610 404 or email letstalk@dtw.co.uk